CALENDARS & CHRISTMAS CARDS
Hurricane Print is based in Perivale in North West London and we are specialists in producing personalised greetings cards for corporate, business and personal use.
You can design your cards, which will be perfect for sending out to family, friends, business associates, co-workers on special occasions including Christmas, birthdays, anniversaries and engagements or when you have exciting news to announce.
Personalised Christmas Cards
These will bring holiday cheer and leave a lasting impression on the recipient and show family, friends, business associates, staff and clients that you are thinking of them during the festive period. Personalised messages will mean a lot more than generic greetings cards and emails are quickly deleted.
You can now send season's greetings cards in your own words with images of your choice.
Personalised Calendars
You can create personalised calendars in your corporate design, which will be perfect for product giveaways, holiday gifts and will also be a permanent and visible reminder of your services.
Whether you are looking for stylish, eye-catching promotional wall calendars or branded desktop calendars, our range of bespoke calendars will suit all formats and all budgets.
Please call us on 020 8997 6578 or email sales@hurricaneprint.co.uk to discuss your requirements for calendars and personalised cards including Christmas cards.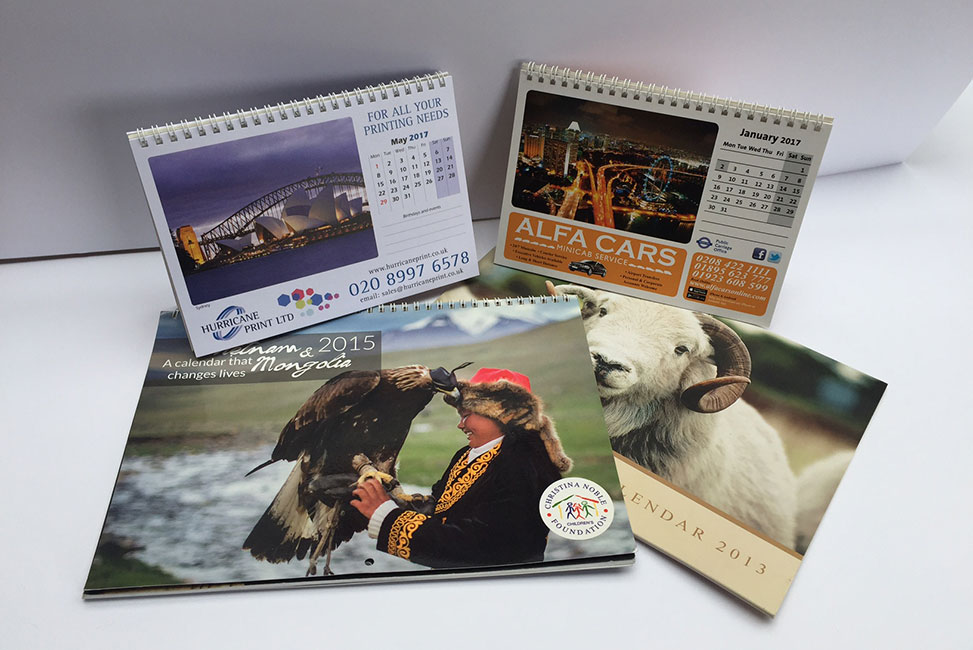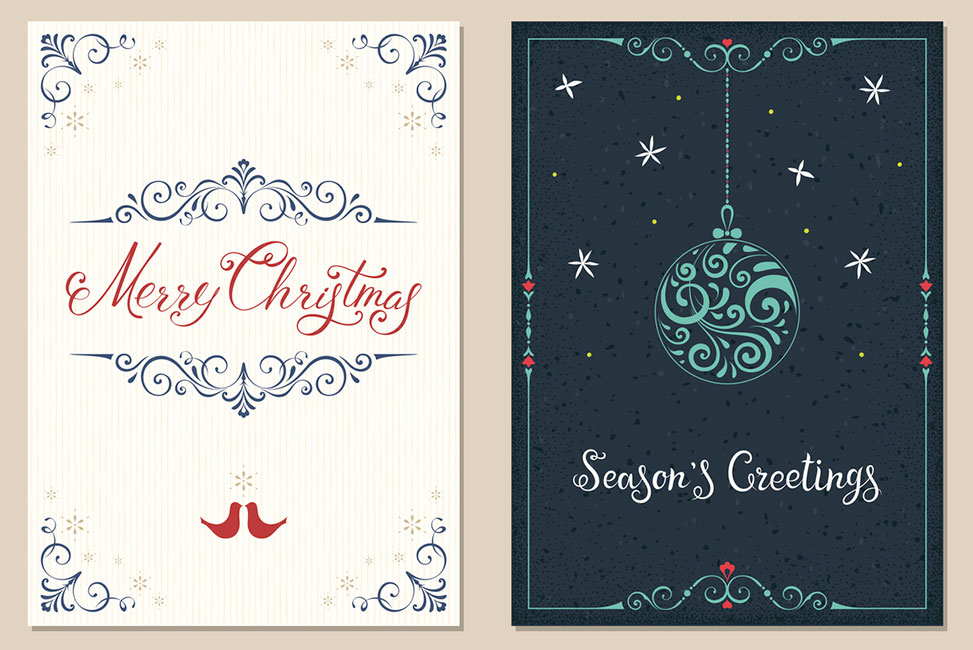 TESTIMONIALS
Convent of Jesus and Mary Language College
" I sent my order of service for my wedding Mass to Hurricane Print for printing. I was so impressed with the level of service and attention to detail. Eddie made a point of phoning me to ensure the layout was accurate making sure the blank pages were in the best places so that in print it would look perfect – and it was. Thank you so much! It was a pleasure to work with such a professional team of people who treated the job with care and attention - this can often be lost in industry but is definitely in existence at Hurricane Prints. "
Danielle Peppiatt
" Hurricane Print produced the Order of Service for my father's funeral. This was one of the most difficult things I had to put together in such a small amount of time and I was deeply appreciative of the speed, efficiency and sensitivity of their service. They were very considerate about the logistics of delivery and the need for expedience. The Order of Service booklets produced were of a beautiful quality: there was consistency in the high standards and a professional recognition of what was expected for the occasion. "
Marianna
" I'm delighted with the outcome of the printing. It's crisp and professional and the colour and weight perfect and stylish so thank you so much for your advice and patience with me. "
David Bolton